1. Allen Onyema is deemed innocent until proven guilty by the U.S DOJ.
2. Mr Onyema is being indicted by the U.S Department of Justice for Money laundering to the tune of $20m.
3. In a statement, he says he is innocent of the 27 count charges leveled against him. He promises to clear his name in court.
Allen Onyema the Billionaire founder of Airpeace came to recent limelight when he successfully sent his planes to bring back Nigerians, after the xenophobic attack against foreigners in South Africa reported here by Talkabout. In an emotional viral video, he received a heroic welcome, prompting awards and recognition from the Senate and House of Rep. More than anything, he suddenly likely became Nigeria's favorite CEO.
Two months into that fame, Boom! An indictment surfaced from the U.S, accusing him of Money laundering to the worth of $20m.
Air peace is a Nigeria Domestic and International Airline founded in 2013 and solely owned by Allen Onyema, with destinations in 20 countries of the world. It has its operating base in the Muritala Muhammed Airport, with a fleet size of 23, and has over time, become the apple of most Nigerian eyes, especially after the Xenophobia rescue.
From 2013 to 2019 is barely 6 years and the rapidness of the growth has raised suspicion from a lot of quarters including a journalist who posted the news of Aipeace's order of 9 New Boeing 737 Max planes worth $1.3bn with suggestions. As Nigerians saw this as an affront on the African man's ability to make money, the journalist spent a lot of time explaining himself.
As if the progress was not rapid enough, the company started flying the Nigeria-Dubai route, a popular and competitive route for Nigerians going for a vacation or visiting Saudi Arabia for Hajj. This may have formed a basis for some people who feel that the indictment may be a witch-hunt, or at least the tip off leading to the investigation.
After the indictment, a lot of people have reverted to the thread by the journalist with few showing why they raised an eyebrow at the sudden rise of Air peace.
Others think, however, that there is a deeper conspiracy to 'take the man down', in case he may have a political ambition, seeing how much goodwill he has gathered with the Xenophobia act. Furthermore, with the meteoric rise of his airline, is it possible that this may be one of those acts to curtail his 'excesses' following great reviews from his airline's recent trip to Dubai and back?
As people question the rationale behind releasing such indictment at no other time than now, one may understand that the U.S justice system has a reputation of being thorough with their investigations. With a conviction rate of 92%, it is not likely that the Justice Department is in the ilk of Nigeria's EFCC which allegedly glories in media trials.
A lot of publications have written extensively about the indictment which is contained in a 30-page document. Here is the 30-page document.
However, a little summary of the indictment from the U.S Government Justice Department reads,
"Allen Ifechukwu Athan Onyema, the Chairman, CEO, and founder of Air Peace, a Nigerian airline, has been charged with bank fraud and money laundering for moving more than $20 million from Nigeria through United States bank accounts in a scheme involving false documents based on the purchase of aeroplanes.  The international airline's Chief of Administration and Finance, Ejiroghene Eghagha, has also been charged with bank fraud and committing aggravated identity theft in connection with the scheme."
A little bit of details shows that the Airline boss may have moved money inordinately from his NGOs into the U.S, and this has led to investigations and consequent indictment. The indictment notice further reads;
"According to U.S. Attorney Pak, the indictment, and other information presented in court: Onyema, a Nigerian citizen and businessman, is the founder and Chairman of several organizations that purport to promote peace across Nigeria, including the Foundation for Ethnic Harmony, International Center for Non-Violence and Peace Development, and All-Time Peace Media Communications Limited."
It continues, "Beginning in 2010, Onyema began travelling frequently to Atlanta, where he opened several personal and business bank accounts. Between 2010 and 2018, over $44.9 million was allegedly transferred into his Atlanta-based accounts from foreign sources."
Onyema before founding the multi-million-dollar company, Airpeace may not have had a lot of track record founding and managing high-value companies. However, he was a prominent player in Nigeria's NGO space where he used Gandhi-like peaceful resistance as a solution to the Niger Delta crisis. Speculations are rife that after the Yaradua Amnesty offering to the Niger Delta Militants, Allen Onyema may have seen quite a few million dollars to start his airline business, an agelong passion of his. Speculations nonetheless.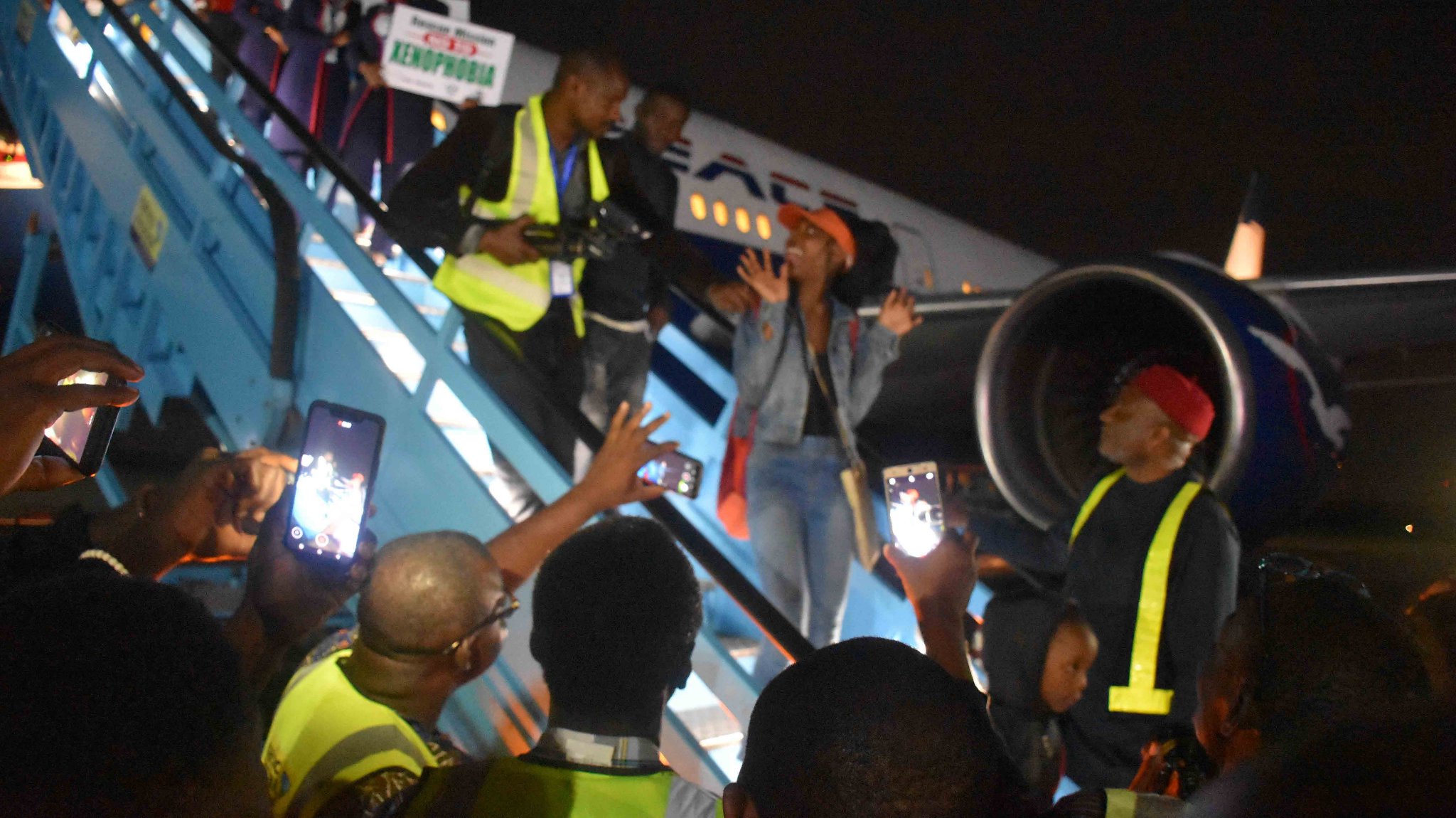 In the Indictment, Allen Onyema was said to move monies belonging to his NGOs listed above, into the funding of his aeroplane purchase. You may want to recall that NGO laws in the US are so strict that Donald Trump was fined $2million for misuse of Charity foundation funds. So, in the US, the money in one's charity foundation is not to be misused. However, why do high net worth individuals insist on moving money through charity foundations, instead of just spending off their bank accounts?
TAX TAX TAX.
Charity foundations seem to receive some special type of tax consideration which are favorable to the owners. In the US, if an individual undertakes a charity effort, one can file the amount spent and as a result, get a tax refund to that effect. Is that likely what attracted Allen Onyema to the U.S NGO space?
If yes, is it possible that the phrasing of the indictment may be strategically placed for high impact, considering that the reputation of Nigerians in the U.S justice system has been unduly eroded by several cases of fraud from the Invictus Obi scandal which Talkabout wrote on here, to Allen Onyema's case? Not to mention several politicians that have cases to answer in the U.S.
In a reply to the allegation, Allen Onyema waved the indictment off as a mere allegation, stating, "Be rest assured that I also have my lawyers on this and these mere allegations will be refuted."
His lawyer, on the other hand, Alegeh and Co notified the general public in a press release,
"The allegations are unfounded and strange to him. Allen Onyema has a track record built on honesty and integrity and will take all necessary steps to clear his good name and hard-earned reputation. He looks forward to an opportunity to rebut these allegations in court." As bad as this may seem, the U.S Justice Department mentioned that Onyema remains innocent until proven guilty by a competent court of law.
From now till whenever, Allen Onyema is likely to spend millions of Naira on PR, cleaning up this 'corporate mess' as it is. However, the stain is there and if he may have a political ambition, all of the goodwill from bringing Nigerians back from South Africa is likely in the drains. However, it is understandable that he may be focused on shielding his business from the scandal and indeed, that is likely the lowest hanging fruit, since Nigerians do not have better options regarding domestic air travels.
Also, Nigerians over time have typically come to the conclusions that, "nobody holy oooo," and while judging public figures, they try to excuse them for financial recklessness, if the person can be humane, humble and empowering enough. A lot of cases abound where political and business leaders with various cases of fraud in court, still win elections assuming ceteris paribus.
They often get thousands of votes cementing the wild jubilation that may have welcomed them during the campaign season. The future may seem bleak for Onyema now, but it is not all that if and only if Nigeria remains his target market, because Nigerians generally have an infinite appetite for NONSENSE.
Comments
0 comments